A partnership with IWG saw one landlord's space flourish thanks to a long-term lease and an injection of funds. IWG's Annelou de Groot takes us through how it happened
Turning office space from what is essentially just four walls into something truly distinctive and profitable isn't easy to do.
Working in partnership with the landlord of The Cloud Amsterdam, a 1970s commercial development, IWG's Development Director for the Netherlands Annelou de Groot helped the landlord give the building a complete overhaul and equip it with flexible workspace that would go on to house to some of the world's biggest companies.
Now featuring a stunning 5-storey atrium and a truly unique entrance to the 24,000sqm building, perceptions of the building have been turned completely around.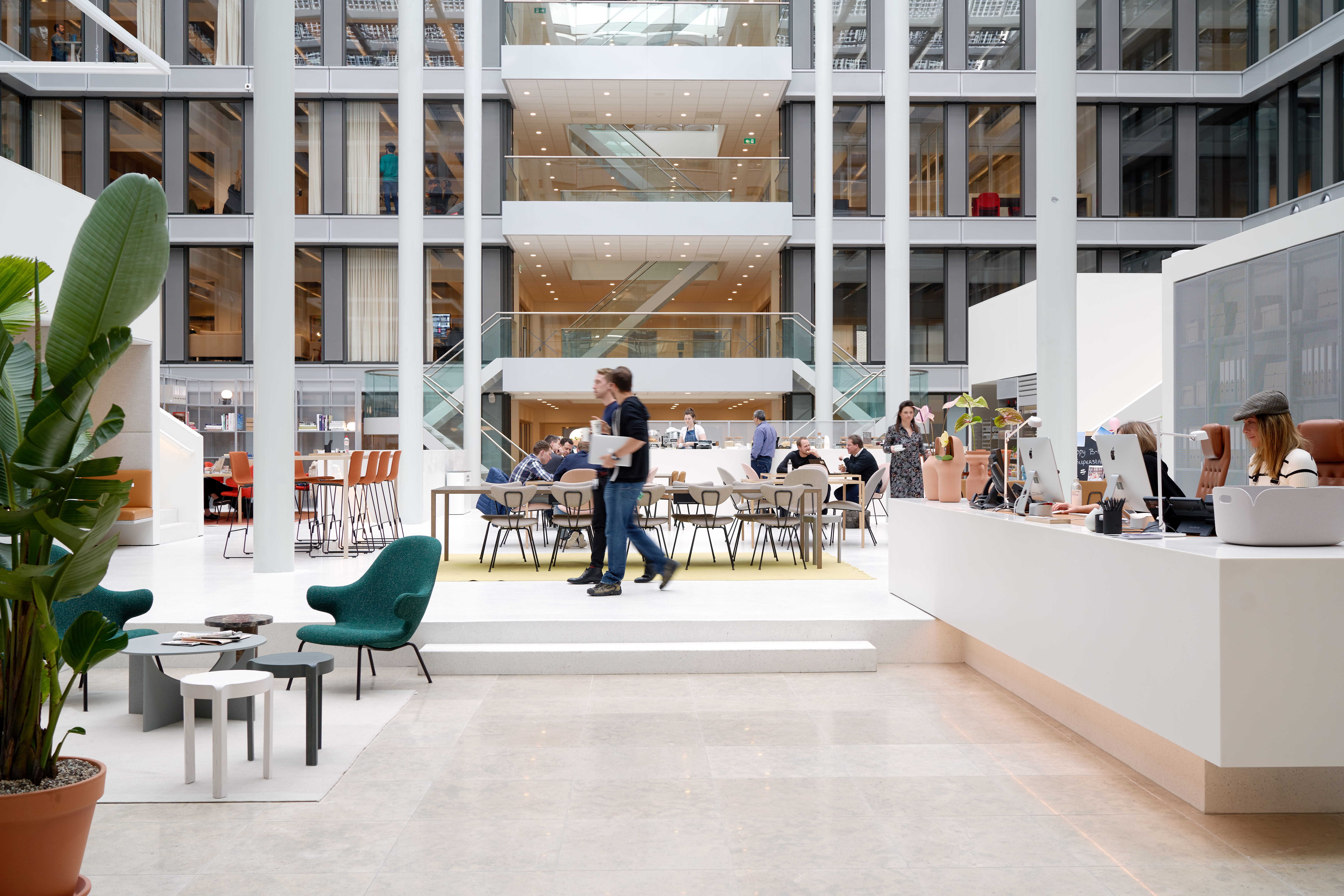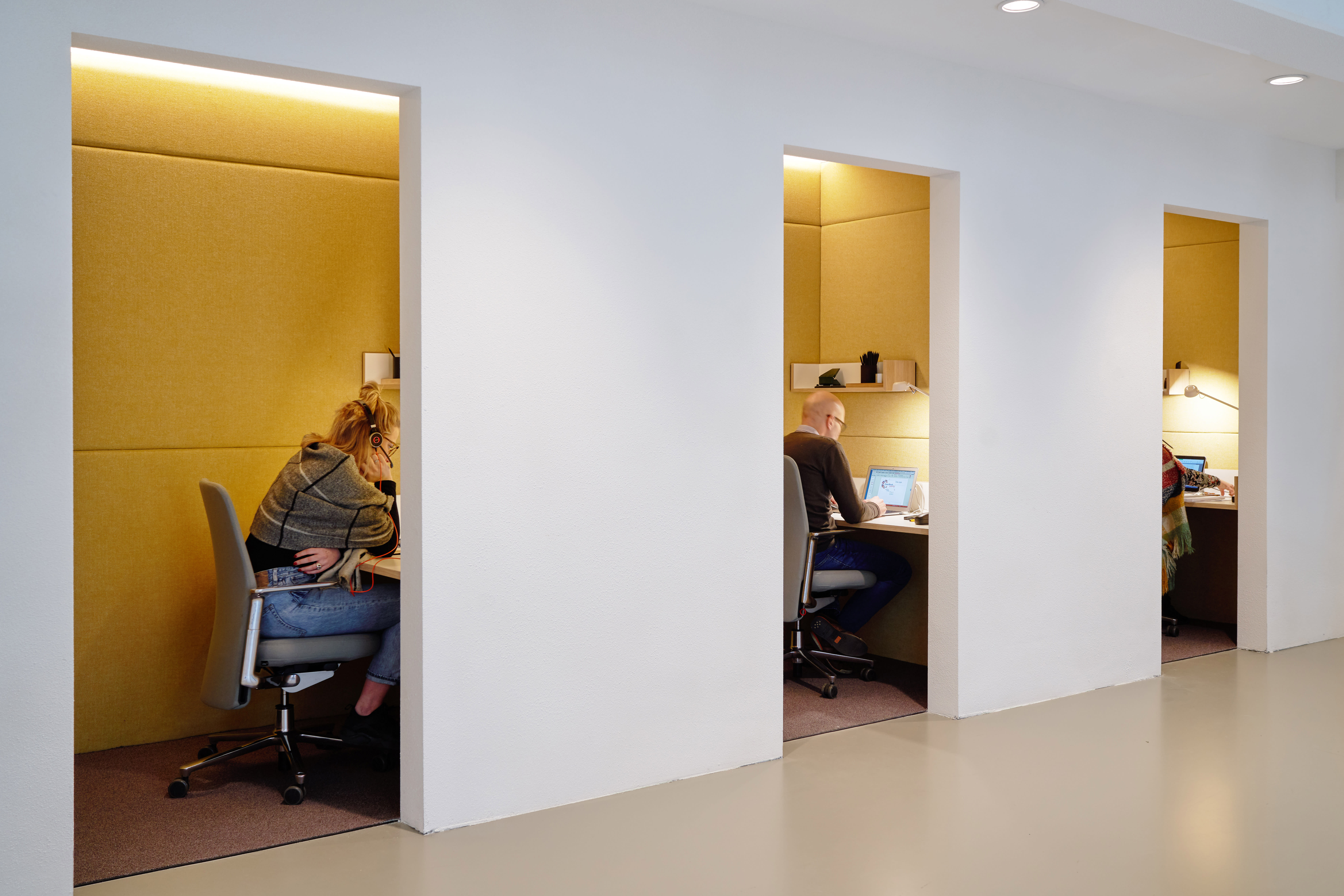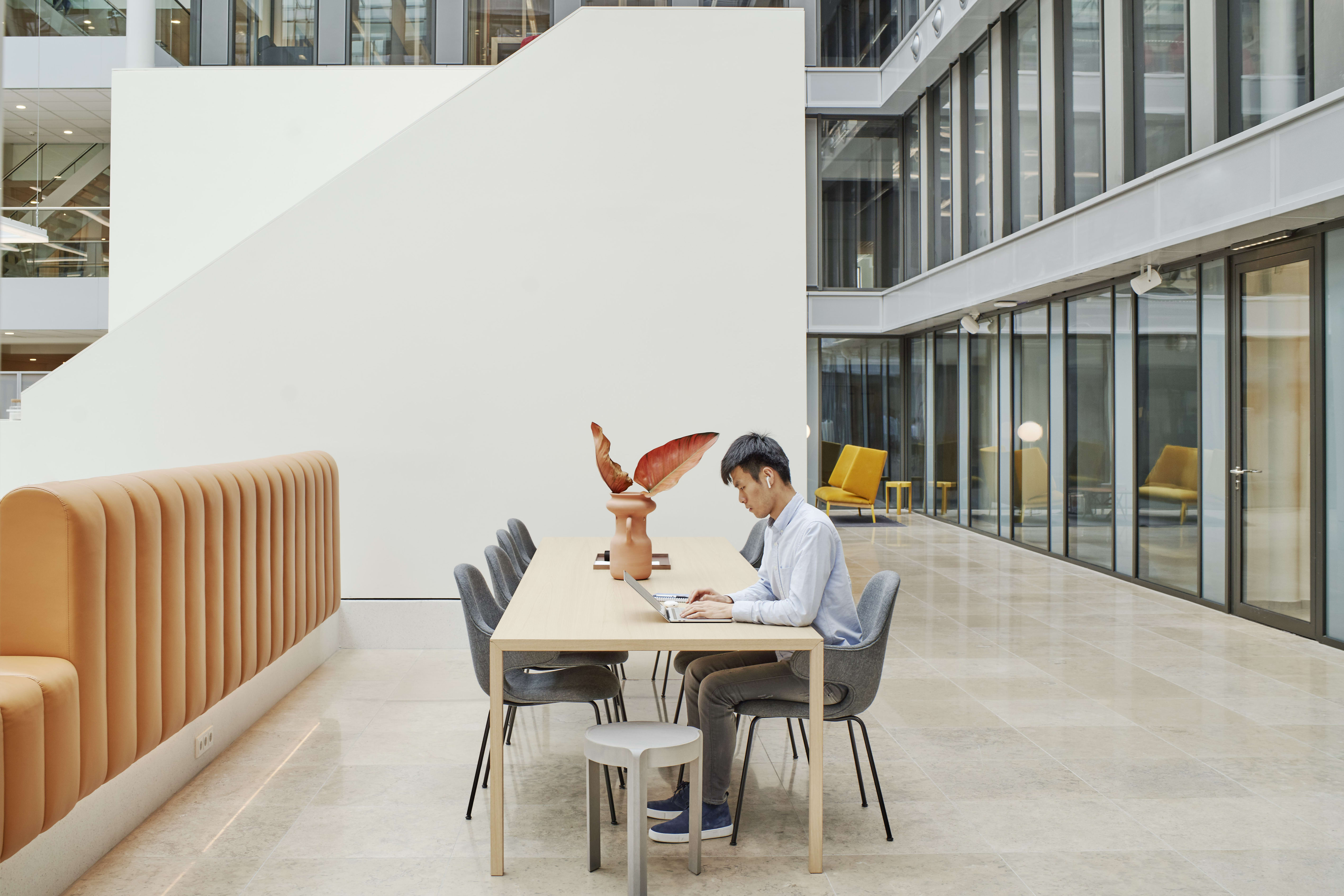 But it wasn't just the look and feel of the building that changed – it was also its commercial appeal.
The new space not only monetised the space, but it was quickly filled with some of the biggest names in business, such as Google, Uber and Spotify.
"At the start, it was not what you'd call a fancy building and had overdue maintenance," says de Groot.
But partnering with IWG saw the landlord's space flourished thanks to a long-term lease and an injection of funds that would prove truly transformative.
"Because IWG had signed a long-term lease, the landlord could heavily invest in the building with a new atrium, installations, rooftop bar, a new façade and parking.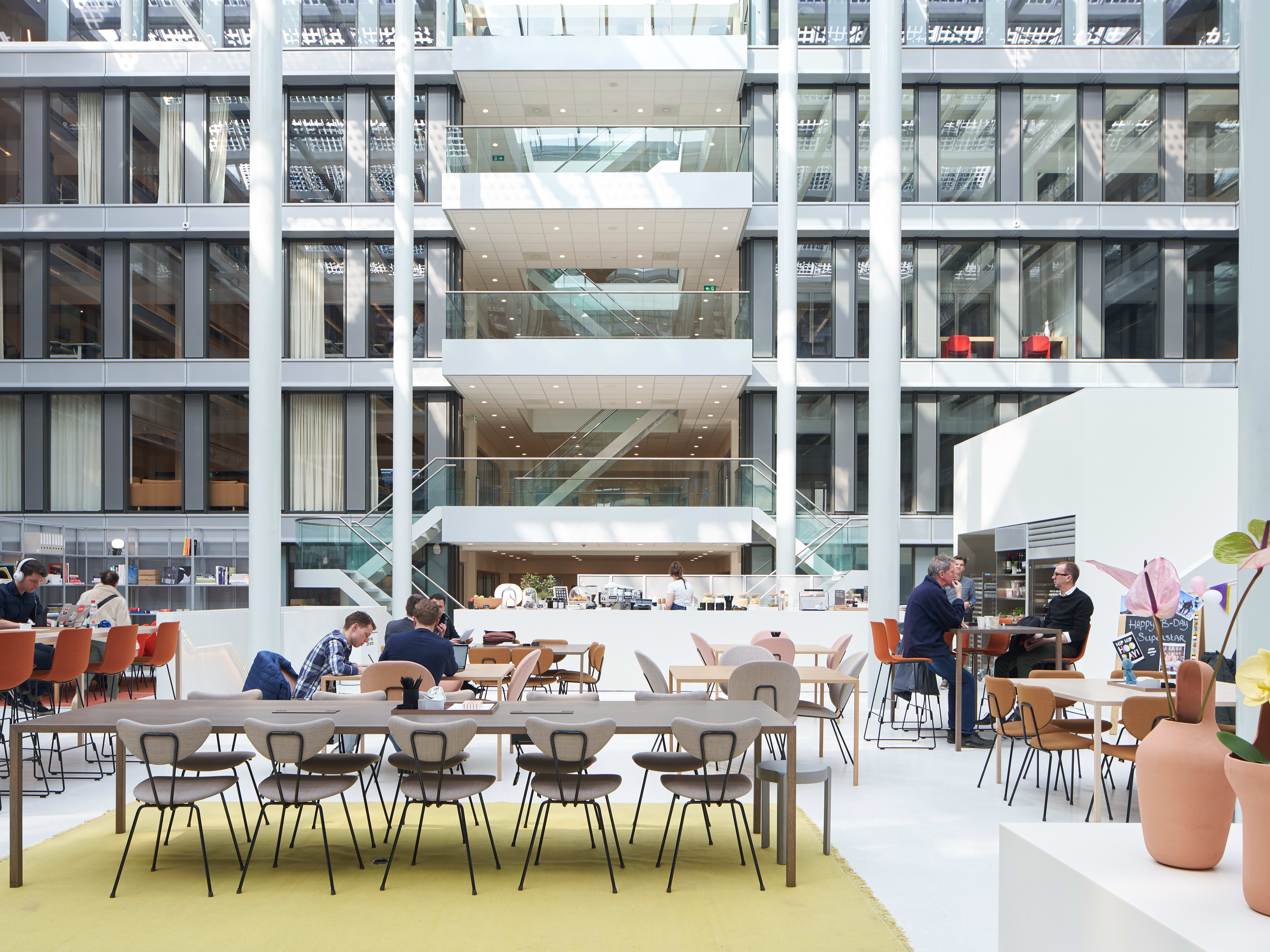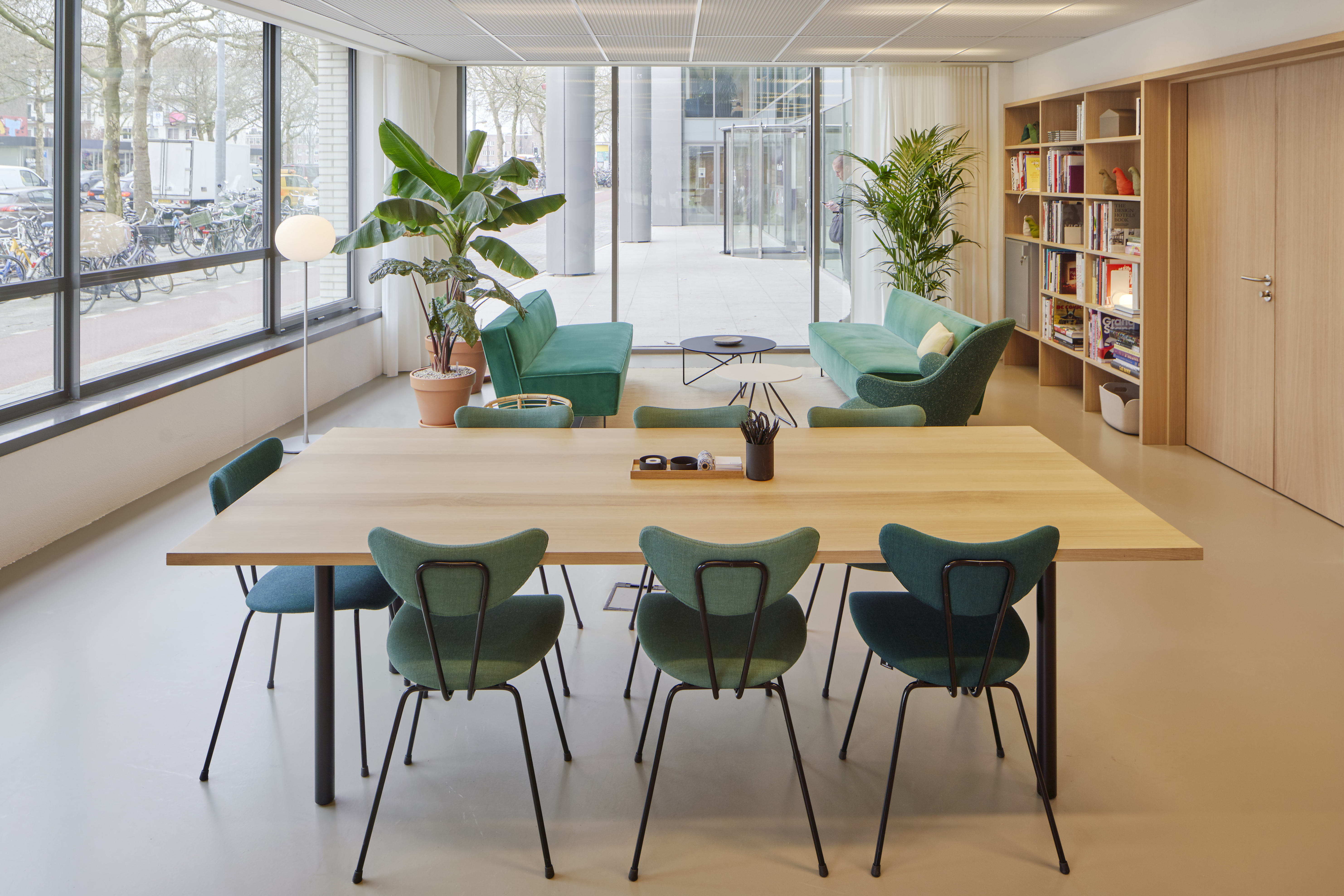 "We made a significant investment in the building by, among other things, syncing the fit-out of the atrium under the guidance of globally renowned architect Sevil Peach who designed the original Spaces coworking locations."
There was further value added for the landlord too, with a highly experienced team of Spaces personnel managing the building's reception area, F&B and arranging events for all the tenants.
"IWG also added a large business club," adds de Groot, "Including six meeting rooms, a large event space, co-working spaces and connected areas.
"It's fair to say that office environments have gone from being sterile, impersonal places to wellness-oriented community spaces."
The increasing numbers of businesses that are incorporating flexible workspace into their office portfolio shows no signs of slowing down. IWG's Global Workspace Survey found that 70 per cent of employees are working at least one day a week somewhere other than the office and one in 10 (11 per cent) work outside of their company's main office location five times a week.
"This isn't something that is the preserve of small or start-up businesses," de Groot notes. "The world's most successful companies including Etihad Airways, Diesel, GSK, Mastercard, Microsoft, Oracle and Uber are already adopting a flexible workspace approach."
The UK and the Netherlands have been particularly fertile markets for uptake due to legislation.
Employees with at least one year of service with a company that has at least 10 employees are entitled by law to ask for an increase or decrease in their working hours as well as ask for the ability to work from another location.
For more information about how IWG can help landlords get the most out of their commercial property, you can connect with Annelou on LinkedIn here